Favorite Links:
Yes these are MY favourite Groovy Web sites
YEAH BABY!!
Information about the links or groups of links shown below.
Information stored on this page should link you up with some of my favourite sites.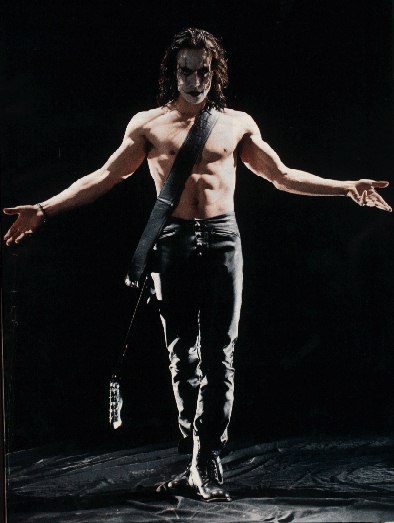 On this page you will find links to some of my favourite sites..I hope you will take the time to visit them.Let the people/persons involved know that you linked up via. my site.(THANX)
This site is on all of the following Servers
AltaVista You know us as the Internet's original search engine.
Lycos One of the most visited hubs on the Internet reaching one out of every two web users.
Yahoo! With over half a million sites divided into more than 25,000 categories, Yahoo! is both browseable and searchable.
InfoSeek GO Network is a new brand that brings together the very best of the Internet in one, easy to use place.
Favorite Sites
YEAH BABY!
SCARYBEX (Goth Home Page) FREE Web Space for All!
The DONNAS CrushPage-(Plus E.Zine) The 'DONNAS'Crushpage is well worth a visit.Very cute and almost 'gauche'E.Zine called The 'Jeffreyzine'everything from why he hates his mailman to which sweets he likes.
Planet Telex:RADIOHEAD A brilliant and very complex site.A must for all fans of this band.
MARILYN MANSON KLAN This M.M. site is very much a fan site..loaded with M.M secrets, pix, theories,ETC.
RANDOM GOTH LYRIC GENERATOR Very original site!!Especially for all you budding Poppy Z.and Anne Rice fans.Some really inspired stuff here.
Tattoomonster Excellent site for all Tattoo and Piercing fans, loads of Galleries for different artists.Something for everyone...
BETTY BOWERS CRACK WHORE MINISTRY This site is a scream!!A spoof of all the jenny jones type T.V. shows.She'll tell you why 'God told me to hate you'
ASK A GAY GUY. Ask a gay guy is very funny and you must check out the 'problem page'well worth a few minutes.
THE DARKLANDS This is a fan-site for the band 'The Jesus and Mary Chain'Exactly what a fan site should be part gush part Obsession!!100% genuine.